Choose from the following options for Gerbera plants, distributed by Gardening Express:
£9.99 for three (50% off)
£15.99 for six (60% off)
The Specifics
Pack of three plants in assorted colours
Delivered in approx 1 litre pots bursting into bloom
Multiple flowers on every plant
Large cheerful daisy flowers
Perfect for garden or patio
Can be used as a pot plant indoors
Cut blooms can be used to create stylish bouquets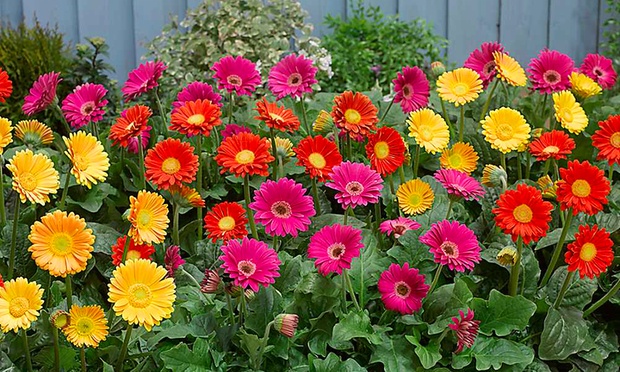 Images shown are for guidance only of the expected results from plants upon maturity. Different growing conditions may vary results.
Customers should check whether plants are suitable for their homes and gardens before purchasing.
See here for care recommendations for garden products.
Unfortunately the following deal is no longer available
but do not worry, there are more discounts for you
---