The Deal
Learners can discover linguistic basics or aim to master a foreign tongue with a choice of interactive, online intermediate language courses. Students begin by taking a test to ascertain their current level of ability, followed by tailored feedback and daily exercises, whether getting to grips with English, spanish, French, German or Dutch. Course material covers spoken, written and oral skills, helping participants to understand their chosen language through quizzes, videos and more. Customers have the option to take on either one or two languages with a choice of course lengths, covering topics such as expressions, jokes, pronunciation and grammar.
Choose from the following options for a choice of language course:
£19 for a six-month course (96% off)
£29 for a 12-month course (96% off)
£49 for a 24-month course (96% off)
£49 for two 12-month courses (97% off)
£59 for two 24-month courses (98% off)
The Specifics
Language choices including spanish, French, German, English and Dutch
Support provided 9am to 5pm weekdays
Includes initial test to determine current ability
At the end of your course, a certificate will be sent to you by email, indicating the duration of the course, the number of hours spent on the platform, and also the final level obtained
Modules
Test your level
Daily Exercise
Newspaper
Vocabulary
Grammar
Comprehension
Expressions
Quotations
History
Videos
Jokes
Social networks
Dictionary
Synonyms
Translator
Pronunciation
Results
Support
The Merchant
Online Trainers help students to move past 'je ne comprends pas' with their range of European language courses. A choice of romance and Germanic language options are offered, with all ability levels covered. Modules work through the vocabulary, grammar, comprehension and pronunciation of various different themes, including jokes, expressions and current affairs.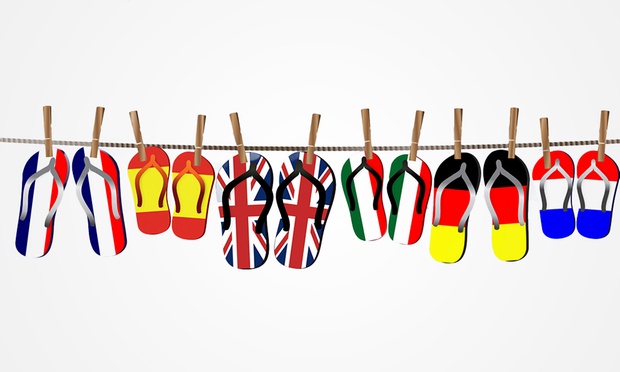 Reviews
Online Trainers have amassed over 2,600 likes on Facebook.
Details verified 21 August 2015.
Learn more about Groupon's Merchant Reviews Policy.
Unfortunately the following deal is no longer available
but do not worry, there are more discounts for you
---